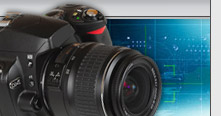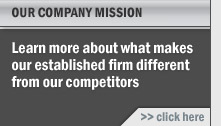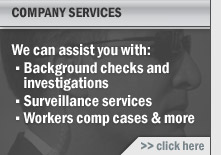 Our Services
Click on any of the following services for more details:
We specialize in pre-employment background checks and investigations, driver and vehicle record research, serving legal documents (Process Server), in addition to skip-tracing. Click Here for our full list of service rates.

We have over a thousand hours in surveillance experience, which can help you with domestic/divorce cases, employee theft, construction site theft, Workers Compensation cases and more. We always make every attempt to support our surveillance observations with either still photography, or video footage.

Kidd Investigative Services also provides attorney support services, locating hard to find witnesses, obtaining digitally recorded statements, and conducting neighborhood checks to aid with trial preparation. Our reports are concise, complete and depict an accurate account of the full investigation. Our investigators have years of experience and professionalism testifying in civil and criminal proceedings.
Please call toll free (877) 422-3489 for a free consultation.